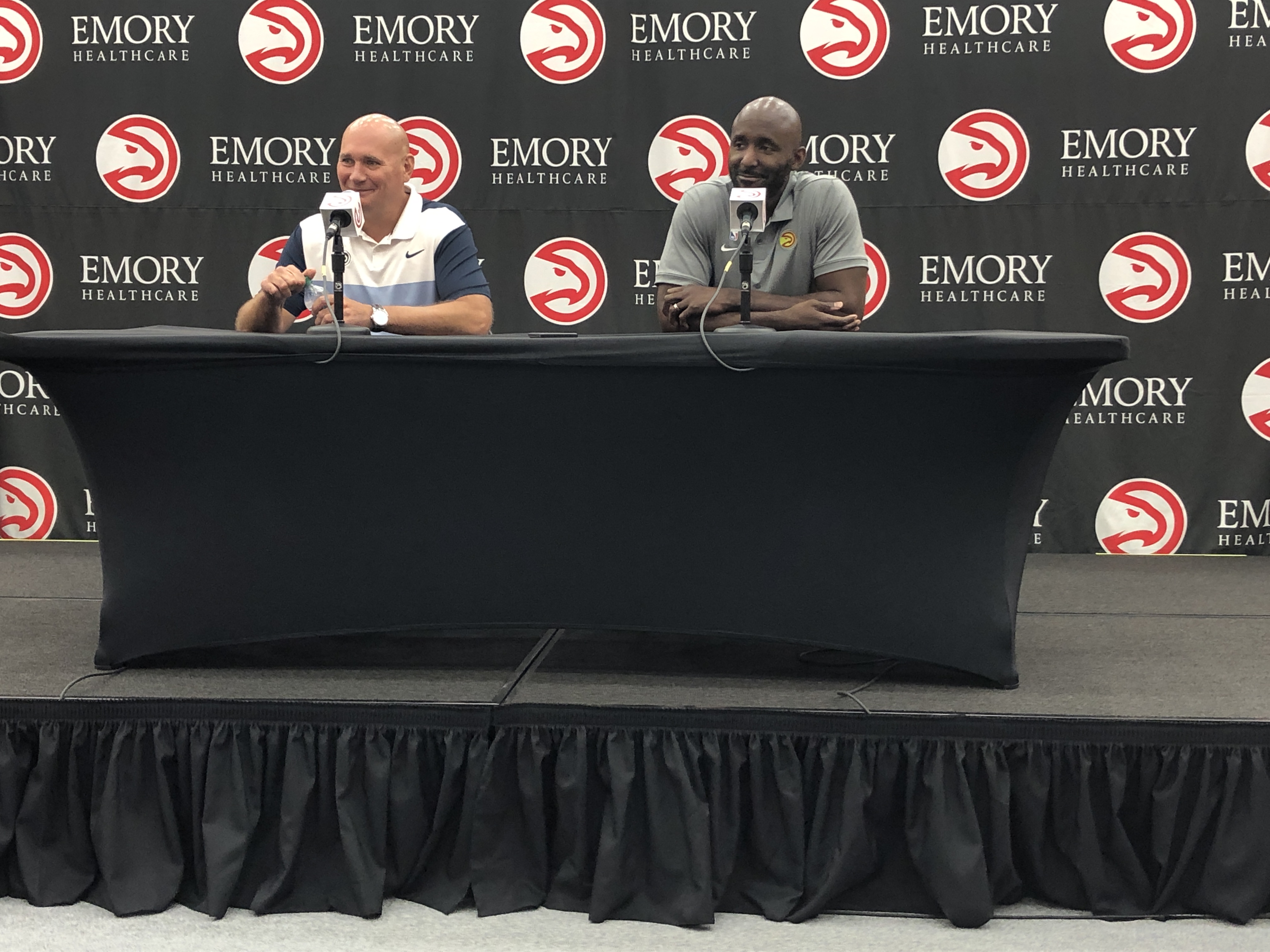 On Friday, September 27th the Atlanta Hawks held a 2019-2020 Preseason press conference with Atlanta Hawks President of Basketball Operations and general manager Travis Schlenk and Head Coach Lloyd Pierce.
Last year the Hawks finished the season 29-53, 12th in the Eastern Conference. However, the foundation of their program is one that has the league buzzing.
The Atlanta Hawks head into preseason with a lot of promise and a chance at a successful 2019-2020 season.
A rising squad in the league, Schlenk and Pierce continue to focus on building a strong structure.
"It's not our job to try to control what the noise is out there or whats being said good or bad. We're focused on growth and developing our players. We're focused on creating an atmosphere and culture here where you see someone like Jabari wanting to come here," said Pierce.
Last season, the Atlanta Hawks started their rebuilding around rookie Trae Young.
"He understands that he has a vital part of what were doing here. Players love playing with him," said Pierce.
This year, the Hawks have three notable rookies: Bruno Fernando, De'Andre Hunter and Cam Reddish.
The Atlanta Hawks will be one of the most interesting teams to watch this season as their rebuilding begins to shape form. While the team has a young core, veteran Vince Carter has been in the league for two decades.
Pierce says that he's excited about having a young team but Carter gives the team another voice.
" I feel like I have a trusted voice when I'm not around, knowing the conversation he has with our young guys," said Pierce.
The Atlanta Hawks have a promising young core.