For the third time, Atlanta Hawks and State Farm rallied the Atlanta community for the team's largest service initiative, a Million Meal Pack event on Saturday, Sept. 9 at the award-winning State Farm Arena.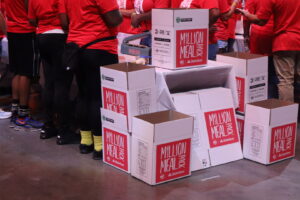 More than 5,000 volunteers including Hawks players, celebrities, and political officials came together on the floor of the arena to pack meals for distribution throughout the metro Atlanta area with the operational support of U.S. Hunger, a hunger relief organization with innovative programs designed to help feed people struggling with food insecurity.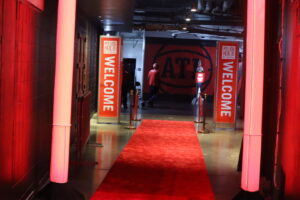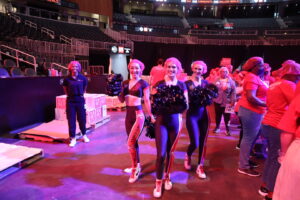 "We are excited to partner again with State Farm in our shared mission to combat food insecurity in Atlanta. Today we are making a tangible impact on the lives of countless individuals and families in need." Jon Babul, VP of Community Impact and Basketball Programs, Atlanta Hawks and State Farm Arena.
The food assembly consisted of six 90- minute meal shifts, with approximately 800-1000 volunteers ages 5 and up that packed nutritious, self-stable, dried jambalaya mix that feeds six.
"There is nothing like this annual Million Meal Pack. The energy that Atlantans bring to the arena, the eagerness to give back, is unmatched! We are grateful that the Hawks and State Farm invited us back for another year and congratulate them on the good work they do for the community." Rick Whitted, Chief Executive Officer, U.S. Hunger.
Statics provided by the Atlanta Community Food Bank show that nearly one in nine Georgians are living with food insecurity, including one in eight children.
"The partnership between the Hawks and State Farm exemplifies our commitment to improving our community and neighbors in need." said Steve Koonin, CEO of the Atlanta Hawks and State Farm Arena.
After packing the meals, volunteers participated in an exclusive post-volunteer celebration on State Farm Drive with fun-filled games, refreshments and music. For more information about the Hawks and State Farm's 2023 Million Meal Pack, visit Hawks.com/mealpack.