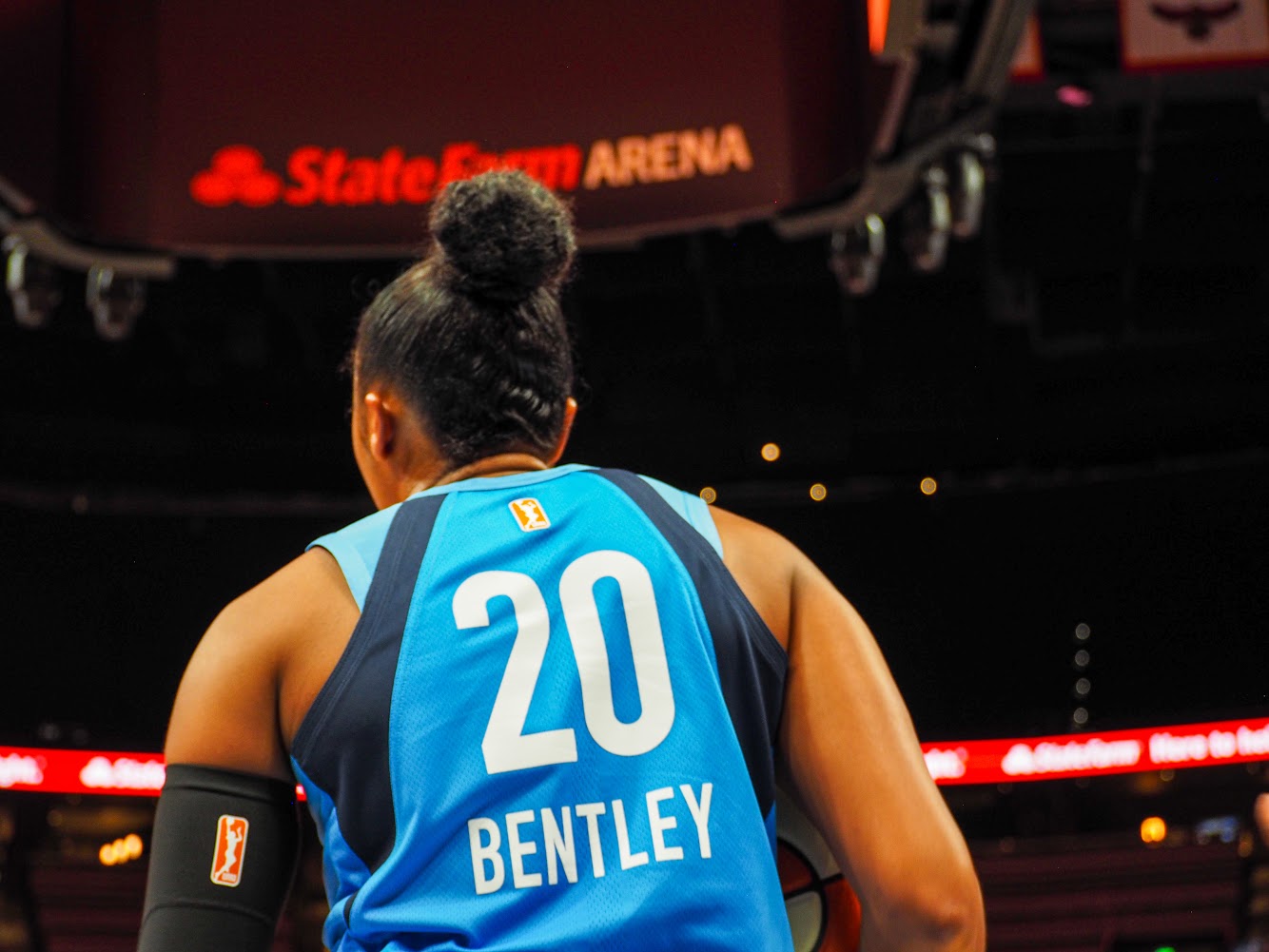 After a back and forth battle that resulted in nine lead changes and 13 ties, the Atlanta Dream (5-18) endure yet another heartbreaking loss on their home court after falling to the Minnesota Lynx (11-11) on Tuesday night, 85-69.
Final: Minnesota takes this one.

Time to get some road wins. #DreamOn pic.twitter.com/LUPxdtXjQ7

— Atlanta Dream (@AtlantaDream) August 7, 2019
The pressure was on both teams to leave State Farm Arena with a win. Minnesota was the lucky one out of the two to end their four-game losing streak and celebrate their first victory since mid July. All-Star rookie, Napheesa Collier added a double-double to her Rookie of the Year campaign with 22 points and 11 rebounds. Along with Sylvia Fowles who tallied up 12 points and 11 rebounds.
Back on track after that W.

Phee – 22 PTS, 11 REB
Syl – 12 PTS, 11 REB
O – 13 PTS, 4 AST pic.twitter.com/DOW9V40Gtn

— Minnesota Lynx (@minnesotalynx) August 7, 2019
For three straight quarters, the Dream played pretty good defense in the half court but couldn't find a heartbeat on the offensive end of the floor. The inability to finish at the rim and shoot from behind the arc didn't affect them as greatly as it should've for all but one quarter.
For the first three quarters, the Dream were kept on their toes. Before going into the locker room at halftime there were 10 ties and the Dream led for as many as 7 points. The third quarter got interesting as Atlanta took a commanding 11 point lead over the Lynx and gave the Dream fanbase a hopeful moment that allowed them to snap out of the disappointing nightmare they've been living in since July 12th. 
NO CHANCE ??? @mary_gulitsch #DreamOn pic.twitter.com/1CPjdVpZ4k

— Atlanta Dream (@AtlantaDream) August 7, 2019
That moment quickly disappeared entering the fourth quarter where the Lynx shot 60 percent from the field after shooting under 40 percent in the previous three frames. The Dream lost the turnover battle and the Lynx took advantage by picking up an extra 16 points in the final 10 minutes. Minnesota outscored Atlanta 30-12 and led by a game-high of 18 points. It was too much for the Dream to surpass and unfortunately resulted in them adding another game to their now 8-game losing streak. 
The Dream had four players score in double digits with Renee Montgomery guiding everyone with her 19 points. Following behind her was Alex Bentley with 12, Jessica Breland with 10, and Tiffany Hayes was back in action after leaving Sunday night's game early, coming away with 12 points.
Atlanta Dream Post Game Press Conference | Final: 85-69 https://t.co/9V9Ro4LYAw

— chicksintosports (@chicksintosport) August 7, 2019
It was a difficult game for the Dream and an even more difficult season. When you end the day with a loss it's easy to get flooded with negativity but head coach Nicki Collen was able to share some positive takeaways she didn't want to go unnoticed.
"I thought we did a lot of really good things. Even holding them to 39%. The amazing thing is, if you can eliminate some of those turnovers that they got run outs on and you think about how well we guarded them in the half court, I was pretty proud of that. I thought from a one-day prep, because we took Sunday off, we did a good job," said Collen.
The positivity that beams from the locker room isn't just from the Dream's head coach but from the players as well. 
"I think we pretty much are always going to play hard. We play hard. We make mistakes sometimes and that's usually what is our Achilles heel, making mistakes. We're always going to play hard so when you play a certain level of hard you give yourself a chance," said Montgomery.
Even in the midst of all the heart-wrenching losses the Dream has suffered through. The fans are what keeps them standing tall. The fan support didn't go unappreciated last year and this year it hasn't changed. 
"They see it. They see us battle. I'm sure they're disappointed, I'm disappointed for them. We try not to talk about last year, but we were incredibly effective, we were 17-0 when we took leads into the fourth quarter so our fans got used to us putting the pedal to the metal late. We've been on the flip side this year. But I think they see us battling."
Atlanta will be on the road for three straight games; first one taking place in Indianapolis, IN to take on the Fever (8-15) on August 10th at 3pm.