A couple weeks ago we saw the Cleveland Browns head coach Hue Jackson get fired from the team after bad 2 and a half year run. His firing didn't come as much as a surprise as the team's stats and losing streaks weren't too hard to notice as a cause for concern. Jackson isn't the only one though, because according to an article on NFL.com there are 6 other NFL coaches that might be in Jackson's position soon.
These 6 coaches are from all across the map; one of them being Todd Bowles from the New York Jets, who was hired prior to the start of the 2015 NFL season. This season the Jets haven't seen much success or any real winning streak when it comes to the games. If the Jets continue like this they're headed toward their 8th straight season missing the playoffs. Based off their roster, it's hard to put all the blame on Bowles for this season, but by the looks of it, the Jets might be looking for someone to lead them in a new direction.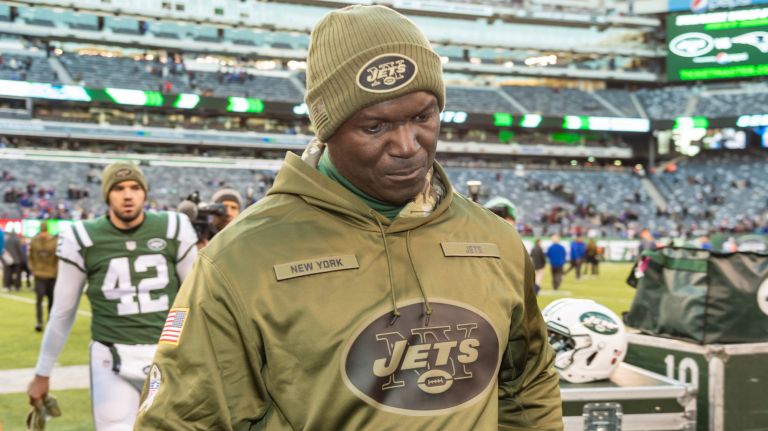 Lee S. Weissman
Another coach sitting in some hot water is Mike McCarthy from the Green Bay Packers. McCarthy has been a coach at Green Bay since 2006 and led the Packers to a Superbowl win in 2012, but his 10 plus years with Green Bay looks like it might be coming to a now end. In an article for PackersWire.com, they discussed McCarthy and the result against the game they lost against the Seattle Seahawks saying, "McCarthy made critical misjudgments and cost his team a victory. Barring a miracle finish, the final six games of 2018 will likely be McCarthy's last in Green Bay." It seems to be bad calls in games like this happening too often that are putting McCarthy in what could be his last season with the Packers.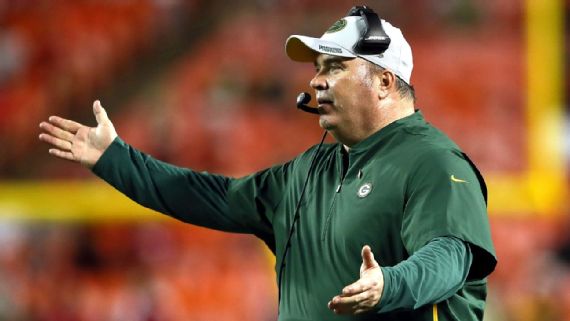 Jamie Squire/Getty Images
Other coaches on the list include John Harbaugh from the Baltimore Ravens who's been with the team for 11 years. Jason Garrett from the Dallas Cowboys and Vance Joseph at the Denver Broncos finish off the list of coaches in no particular order.
For most of these coaches, it looks like no decisions will be made until the end of the season. Of course, there's no guarantee and we've seen mid-season firings before, but while they're still there these coaches still have time to rally up and help pull through for the team, players, and city.