Atlanta is a changing city. We've got a growing business scene, the entertainment industry is booming, and the city itself is expanding. But when it comes to sports, though our loyalty is undisputed, our teams aren't exactly headline news.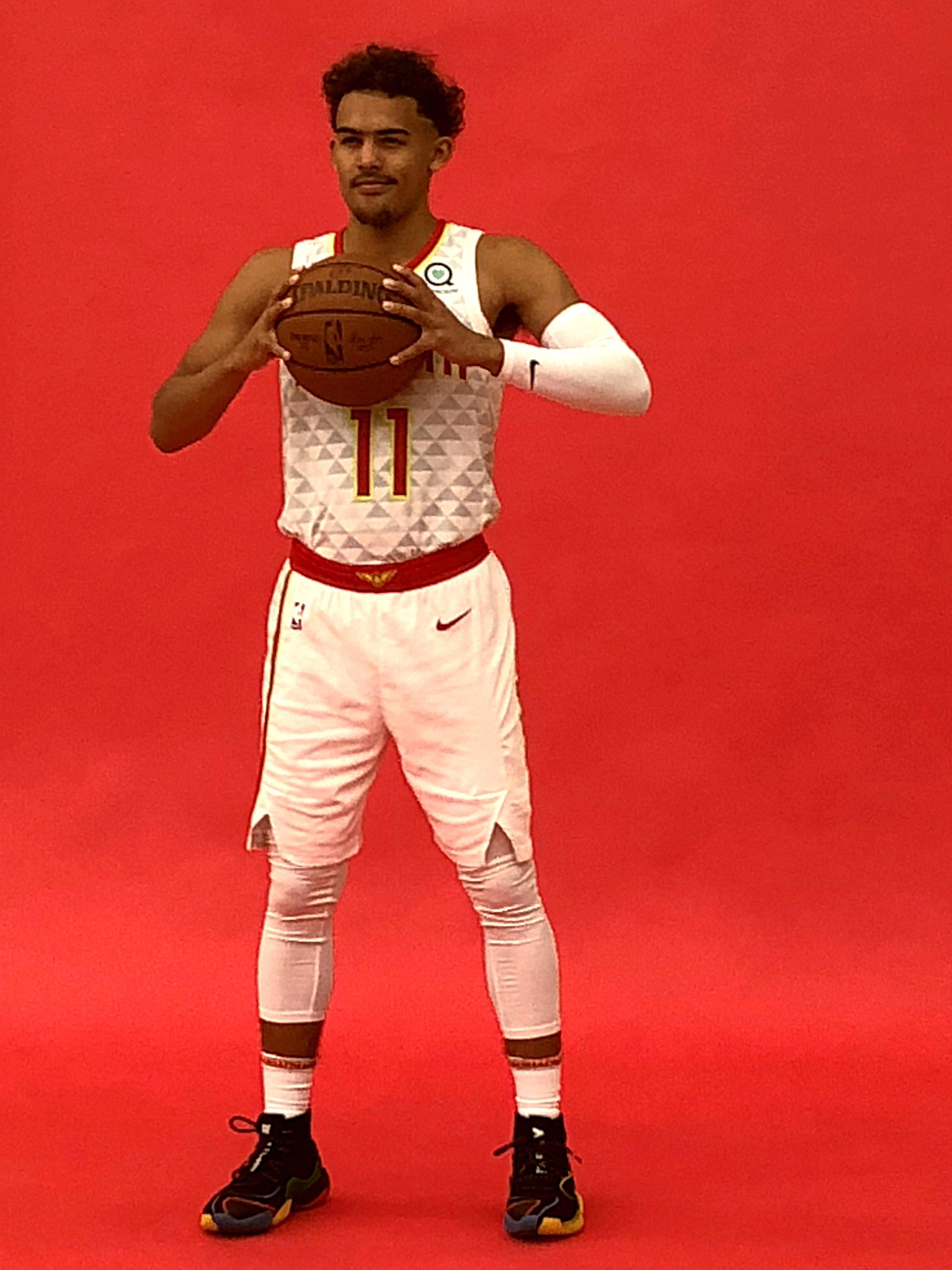 But this year the Atlanta Hawks are switching it up in hopes of bringing the ATL back to the spot it belongs in. The one on top. One of these new visionaries is rookie point guard Trae Young, who's making his debut this 2018-2019 season.
Young has been hyped as the new Stephen Curry and was one of the top picks in the NBA draft this year. His offensive skills are top of the line and his raw talent is undisputed among the pros.
As the 20-year-old faced a crowd of reporters yesterday, he seemed cool and collected, very calm for the NBA's youngest one to watch.
When asked what it was like transitioning from college to the NBA, Young responded:
"It's all about controlling the pace. There's a shorter shot clock and LP wants to play a fast pace; get the ball and push it."
Aside from transitioning to professional football, this is Young's first time living in Atlanta and being away from home and his family.
"Probably, the challenge for everybody is adjusting. I'm on my own now, living away from home. I'm a rookie so the veterans pick on me. But it's all fun and games, every rookie has to go through it."
Young said that he's been doing his research and getting ready for the season, but there have been challenges along the way.
"[It's] knowing your opponent. Watching all the films. That's probably the hardest part just knowing your personnel. It's everything."
It's all a learning experience though. Young said that there are lots of opportunities to improve and plenty of people to take advice from. We asked Young how he was mentally preparing for this new challenge?
"I mentally prepared by doing what got me here. Talking to my family and people I'm close to, I have someone that I talk to constantly. Just always giving me advice. So I just do what's gotten me here and I don't want to change anything."
It's Almost That Time??? #Year1 pic.twitter.com/u8A62Efn9j

— Trae Young (@TheTraeYoung) September 24, 2018
You don't have to go far in Atlanta to find a billboard with Young's face. It's no doubt Atlanta's excited to have him and we asked Young how he felt being seen as the face of the brand.
"It makes me feel great. I treat it like I know I have a lot on my plate and I try to represent not only myself but the people around me, this organization, my family, with great pride and represent the best way I can."
His expectations for the season were simple:
"I want to make the playoffs. I want to win. That's all that matters to me."
Young has received high praises during the draft and during camp. But praise can be short-lived in the NBA if you can't deliver results. Young will have to bring his skills to the court and work with the other rookies to improve the Hawks record next season.