It was a lively event at McCoughtry's Ice Cream in downtown Atlanta this past Friday the 13th as fans of the WNBA Atlanta Dream team gathered to meet with Head Coach Nicki Collen.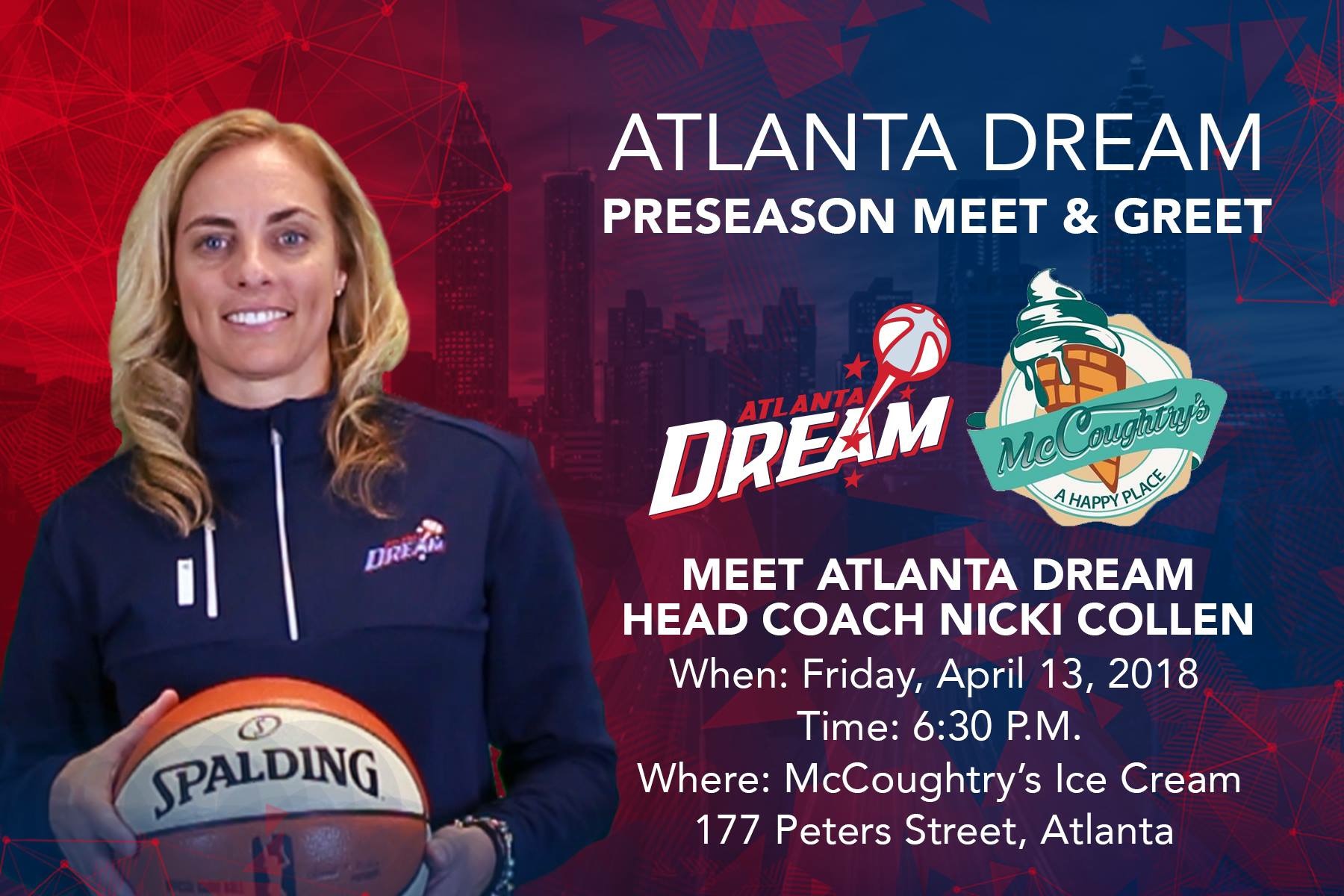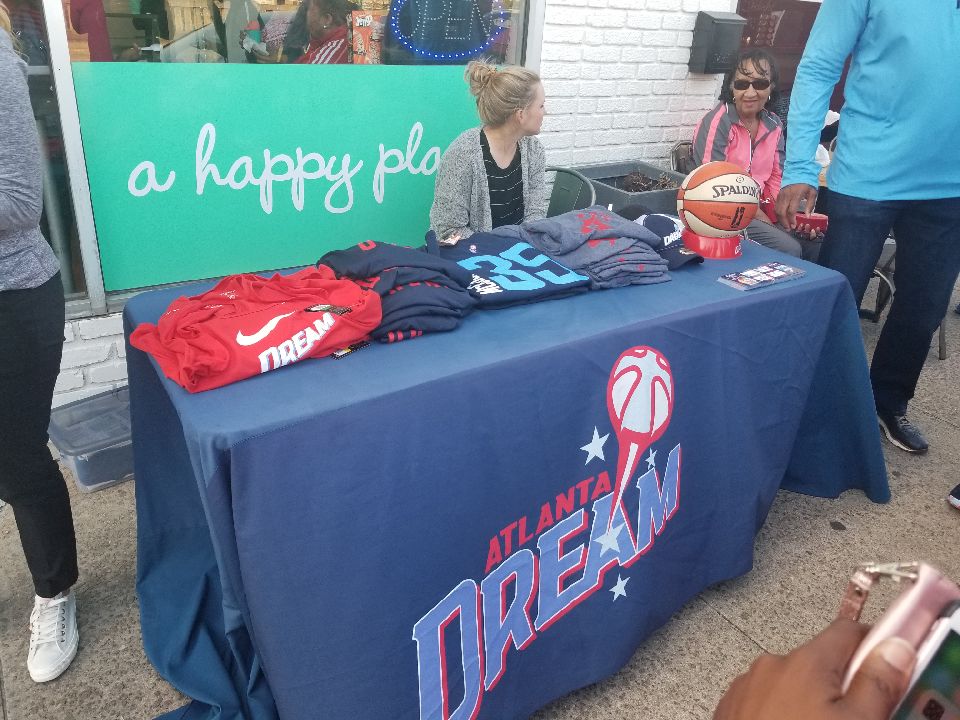 Participants could purchase Dream gear, enter a raffle for swag bags handed out by Collen herself and buy fun ice cream flavors such as strawberry lemonade or banana pudding. McCoughtry's was opened in 2017 by Atlanta Dream player and two-time Olympic gold medalist Angel McCoughtry. 
Collen was friendly and approachable, hugging fans and taking pictures. President of the team Theresa Wenzel was also in attendance. She thanked fans for their participation and invited everyone out to the opening home game against Dallas on May 26.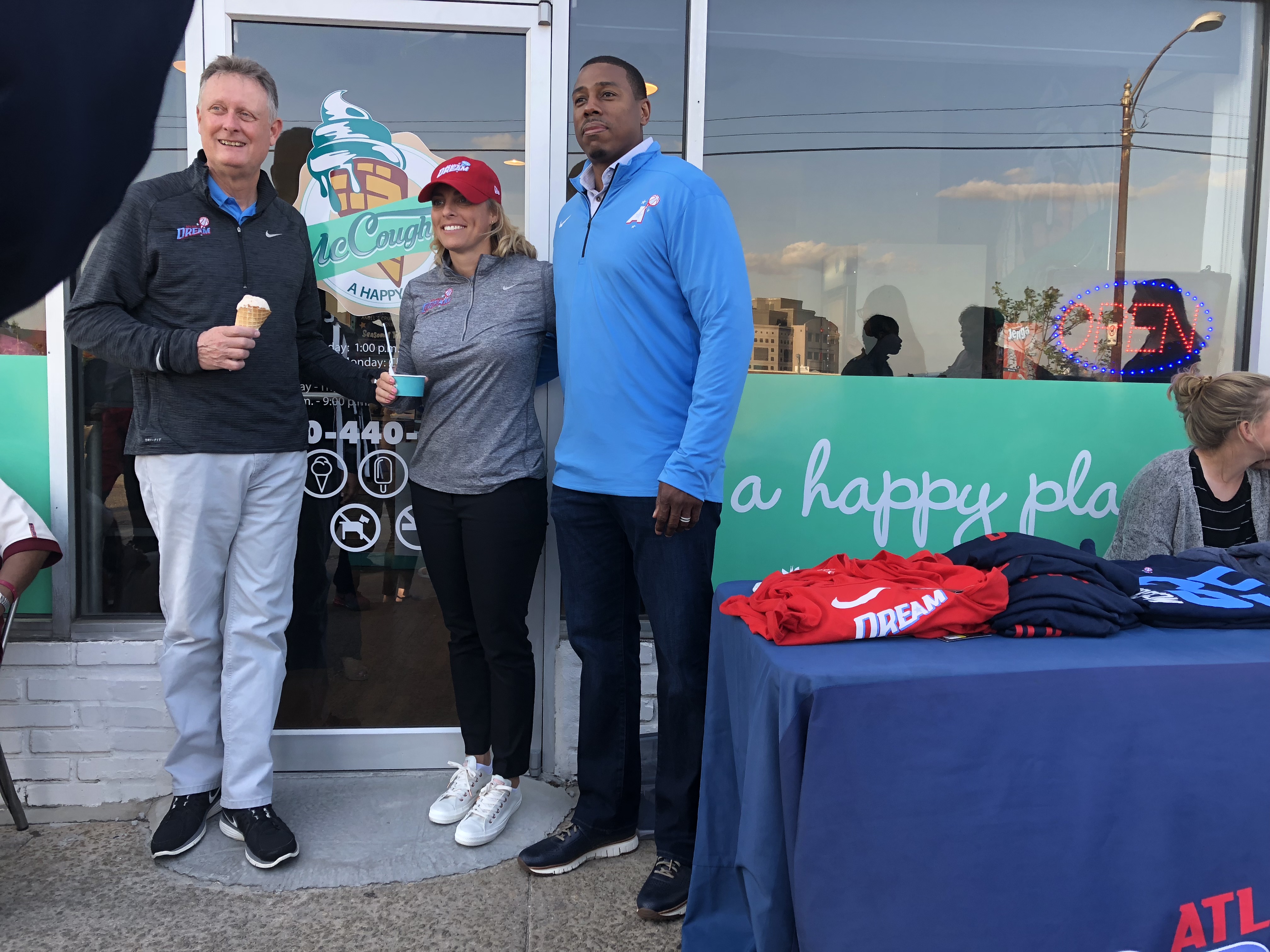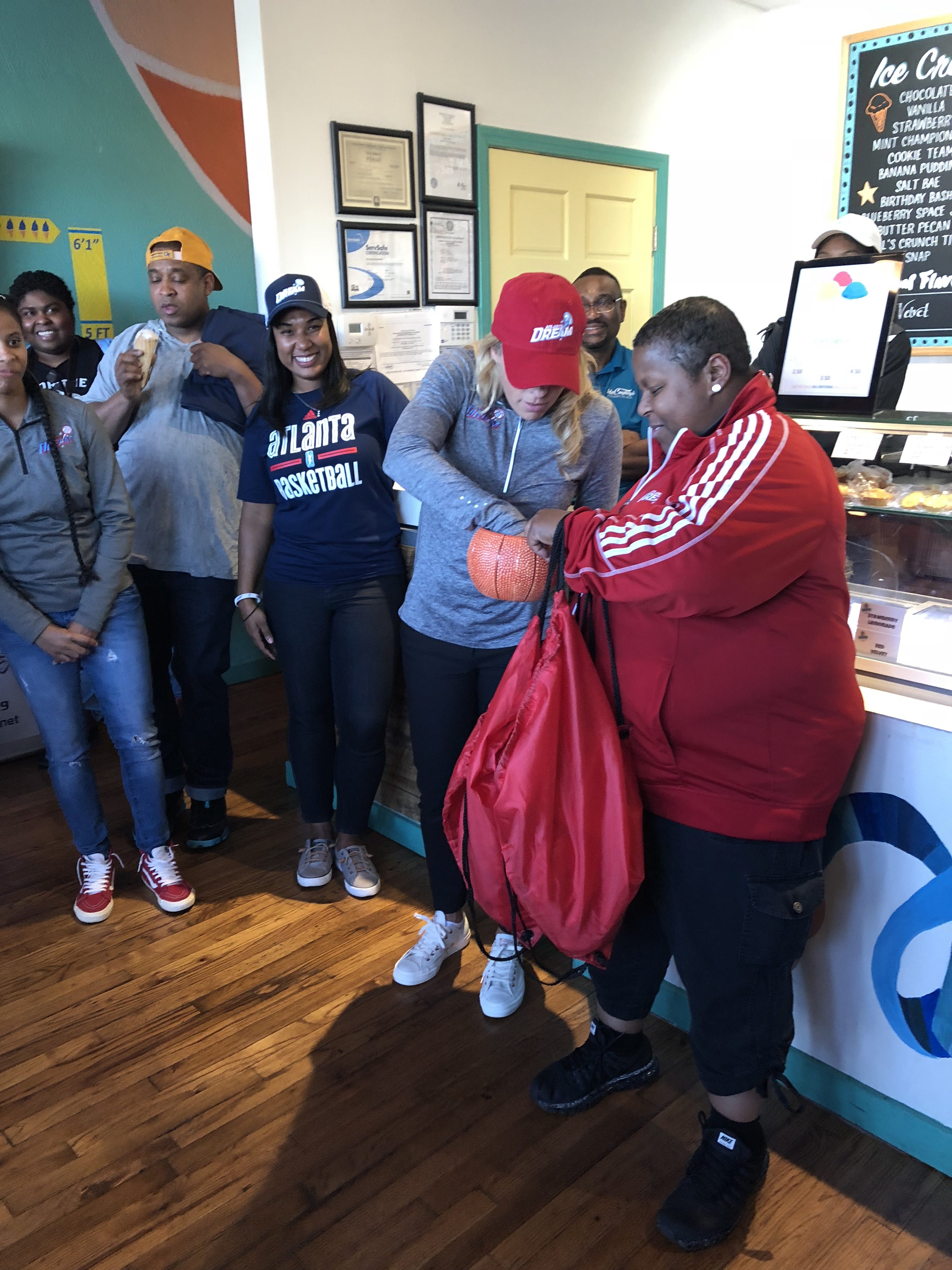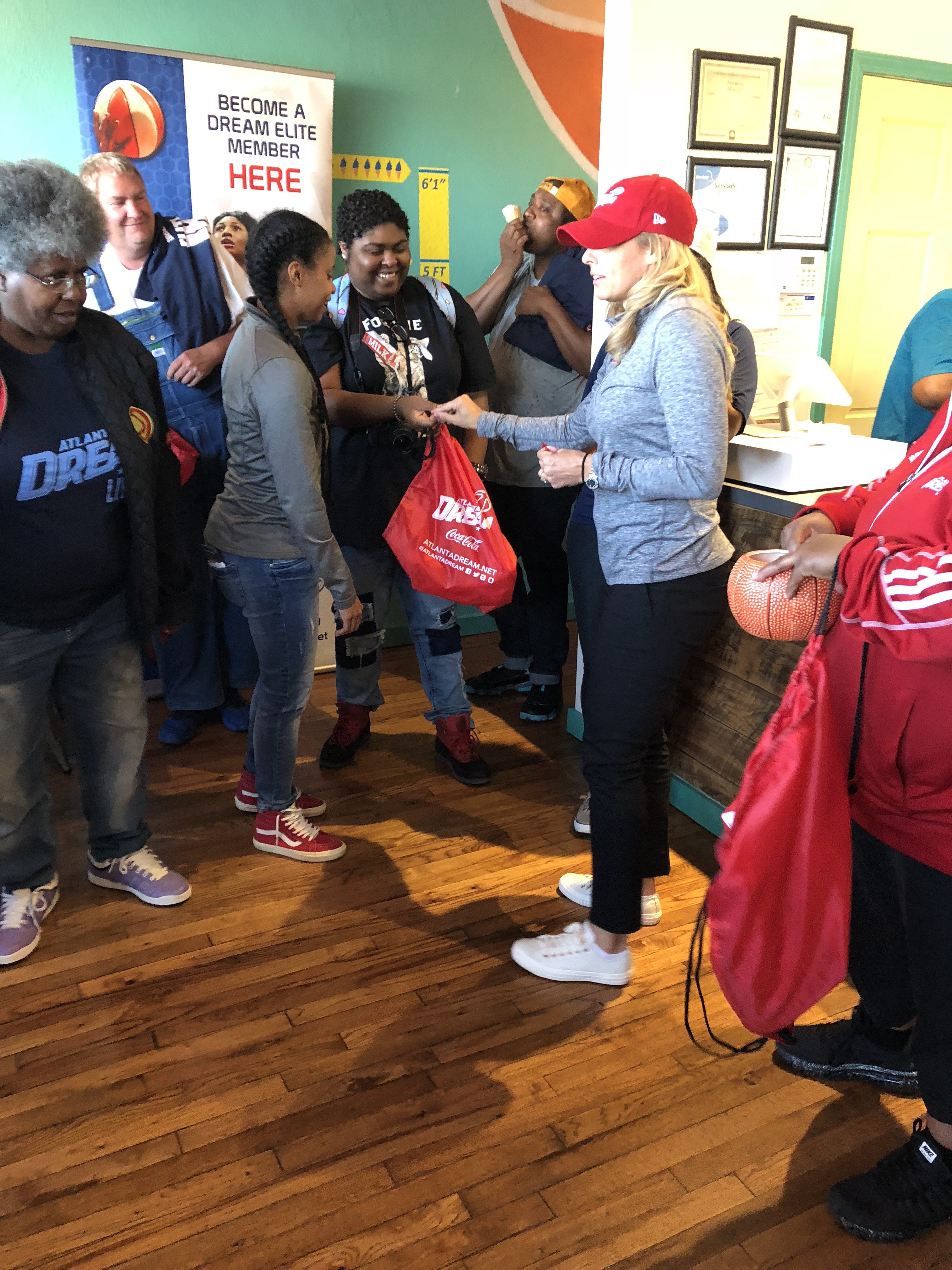 The coach gave a few words about the recent WBNA draft after thanking her staff, who were also present.  
"We addressed a lot of needs we felt like we had in terms of depth," she said. "We have great players that complement each other." 
Coach Collen also took questions from the audience regarding her thoughts about the upcoming season.  
About her current roster she said "I think we have the players and the versatility to get it done. We have the players it's just getting them to understand what their role is." 
On the topic of the upcoming season she commented that every game was important in getting to the coveted championship position. She left the crowd with a big promise: 
"I would definitely rap in centennial park if we bring it home…when we bring it home."