ATLANTA – The Atlanta Dream selected three standout seniors in the 2018 WNBA Draft Thursday Night.
With the No. 15 overall pick, the Dream selected Monique Billings of UCLA. The 6-4 forward was the third woman in UCLA history (14th in Pac-12 history) with 1,500 points and 1,000 rebounds. During her 2017-18 senior season, she helped the Bruins to the Elite Eight, averaging 15.3 points and 9.5 rebounds.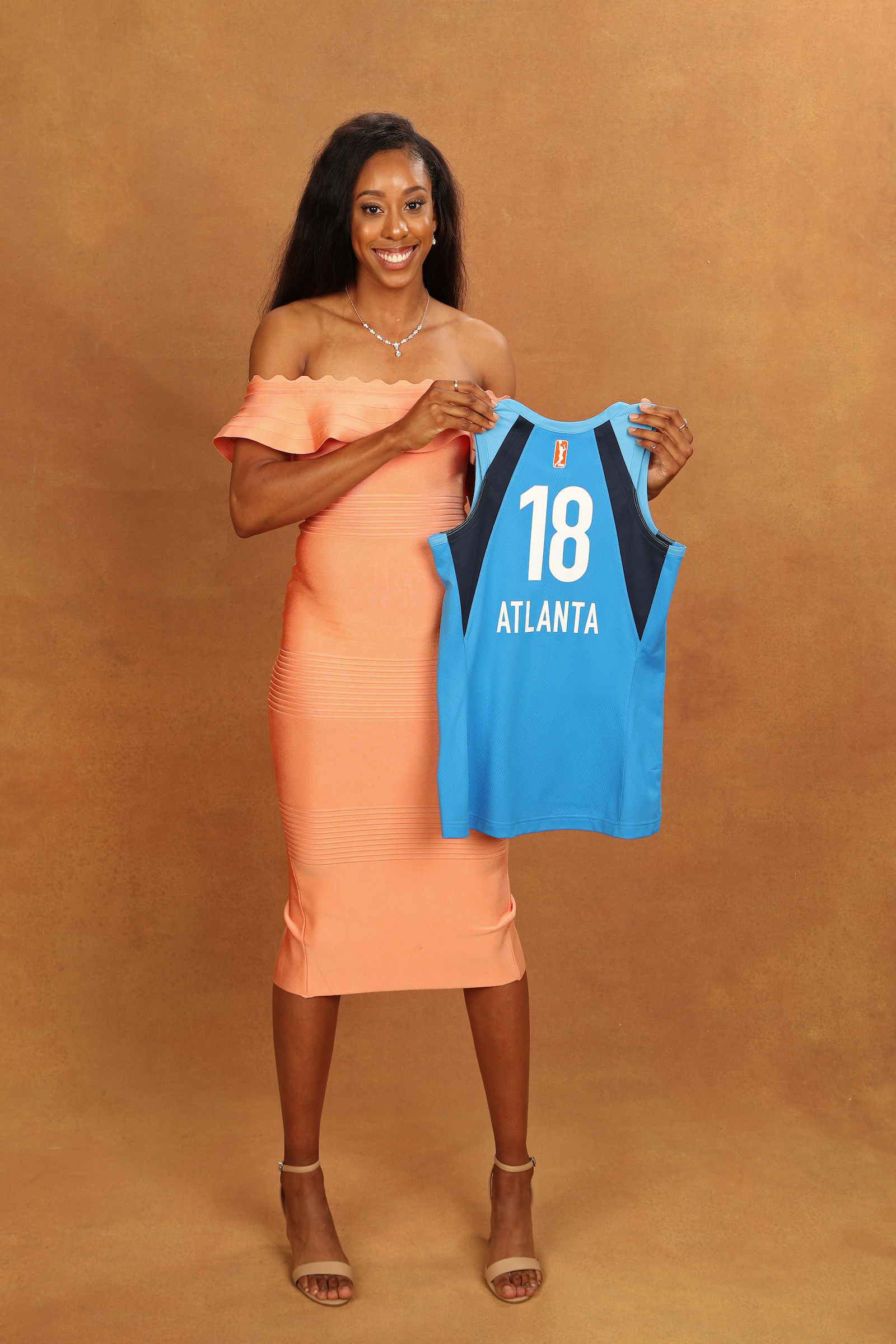 "We feel so fortunate that Monique was still on the board at 15," head coach Nicki Collen said. "Monique is an elite athlete with a high motor. Her ability to run the floor and rebound the basketball will fit in well with our current roster. She is an incredible competitor when she steps on the basketball court and we are so excited to welcome her to the Atlanta Dream."
"I know that wherever I end up, I'll be utilized. I know that there's a reason that I ended up in Atlanta so I'm really excited and ready to bring a championship home to "The A".  Billings said.
The Dream followed up Billings by selecting Baylor 5-11 guard Kristy Wallace with the 16th overall pick. Wallace, who tore her ACL during the 2017-18 season was leading the Lady Bears with 155 assists and averaged 12.9 points. She also led the team in minutes played, averaging 30.1. Wallace was a 2018 Unanimous All-Big 12 First Team member and a 2018 WNCA All-America Honorable Mention.
"I had the pleasure of getting to know Kristy when I recruited her as an assistant at Arkansas," Collen said. "Kristy is a versatile guard that will do whatever it takes to win. We felt with the depth of our current roster she was worth waiting a year to have with us. Her combination of size and scoring ability from the point guard position made her one of the top guard prospects in this draft."
In the third round, the Dream selected Mackenzie Engram, a 6-2 forward from Georgia. As a senior, Engram was a Second-Team All-SEC member after averaging 12.9 points and 7.0 rebounds per game in 33 games for the Bulldogs.
"No one stood out to us more at the ProHoops combine than Mack," Collen said. "Her ability to hit open 3's, run the floor, and guard multiple positions at the defensive end makes her a great pick for us. Not only did she play at the University of Georgia, she is a local product, so we are thrilled to welcome her back home to Atlanta."