ATLANTA – Nicki Collen has been named head coach of the Atlanta Dream, it has been announced by owners Mary Brock and Kelly Loeffler.
Welcome to the #AtlantaDream @NickiCollen! #OneDream #WNBA https://t.co/v2hytgqilu pic.twitter.com/bWqntnjqE6

— Atlanta Dream (@AtlantaDream) October 30, 2017
"I am humbled at the opportunity to become the next Head Coach of the Atlanta Dream and incredibly proud to be associated with a league that empowers women in such a positive way," Collen said. "I want to thank owners Mary Brock and Kelly Loeffler, as well as team President Theresa Wenzel for believing in me and what we can accomplish together. I was blown away by their passion and commitment to the Dream and to the city of Atlanta"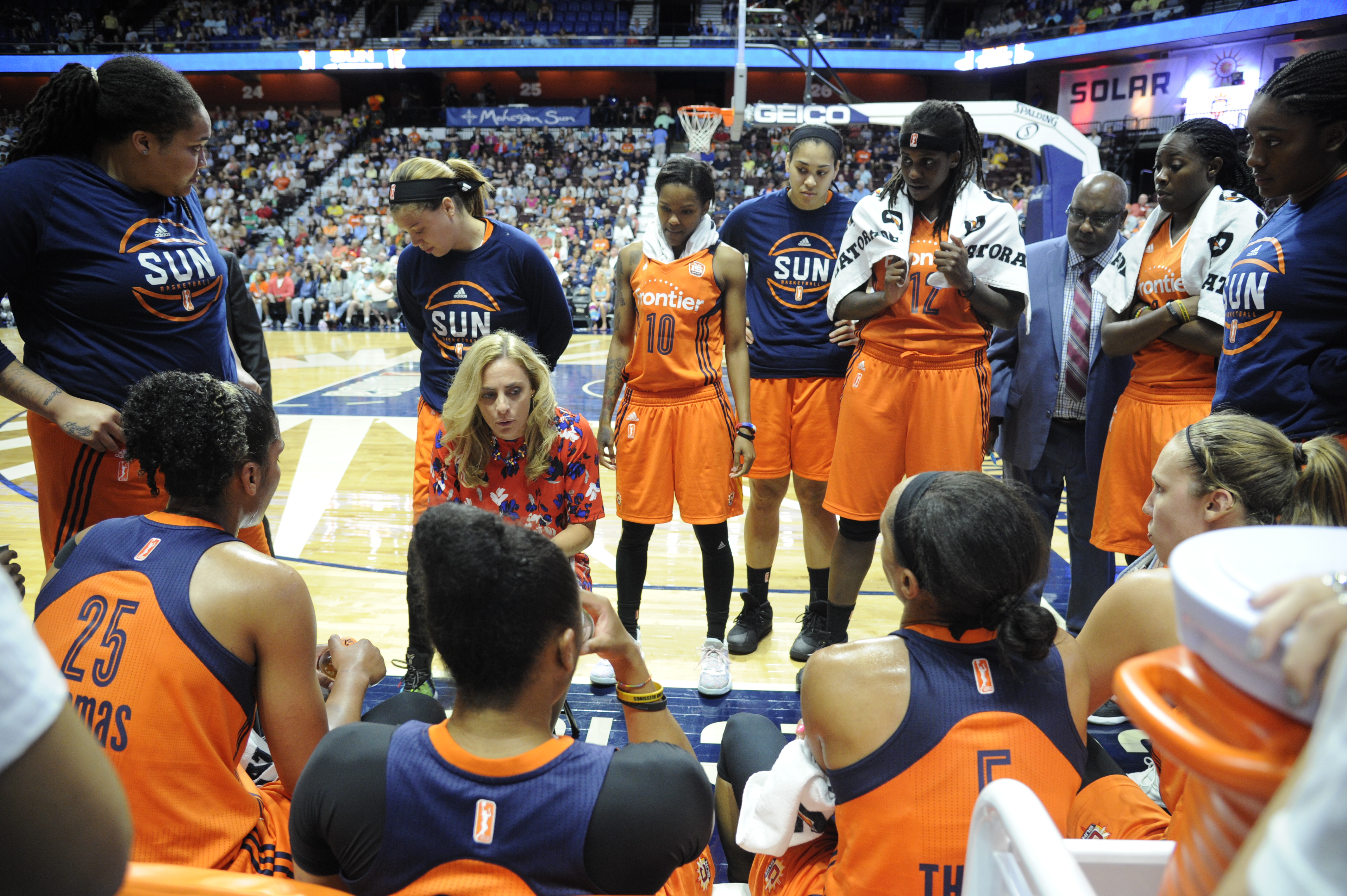 Getty Images/NBAE
This comes weeks after parting ways with former Lakers's player coach Michael Cooper after four seasons. Collen most recently finished her second season as an assistant coach with the Connecticut Sun. Under head coach Curt Miller, the Sun compiled an impressive 21-13 record in 2017 and finished with the fourth-best regular season record in the WNBA, earning the franchise's first postseason appearance since 2012. Collen helped Connecticut, who lost former No. 1 pick Chiney Ogwumike to injury prior to the 2017 season, improve on a 14-20 record in 2016 and helped Miller to earning the 2017 WNBA Coach of the Year award.
Here's what the Dream's pf Elizabeth Williams had to say about the new head coach Nicki Collen
Here is what @E_Williams_1 had to say about Coach @NickiCollen – See what others said here: https://t.co/ahjjB7W956 #OneDream #WNBA pic.twitter.com/h0jOZGcHSA

— Atlanta Dream (@AtlantaDream) October 31, 2017