About this weekend! On Sunday afternoon at The Hudson Grill Restaurant, downtown Atlanta. I got to hangout with the Atlanta Dream staff and fans for Game 1, WNBA viewing party!
Best said by Atlanta Dream's team president Theresa Wenzel; "She would have preferred to see our team the Atlanta Dream in this year's WNBA final, but that was okay we have next year."  She then rallied and pepped up the crowd in positivity to show the Minnesota Lynx and LA Sparks support as they embarked on the One Dream, in the WNBA Final.
This was an amazing opportunity for Atlanta Dream and WNBA fans to bond and show support to the other team!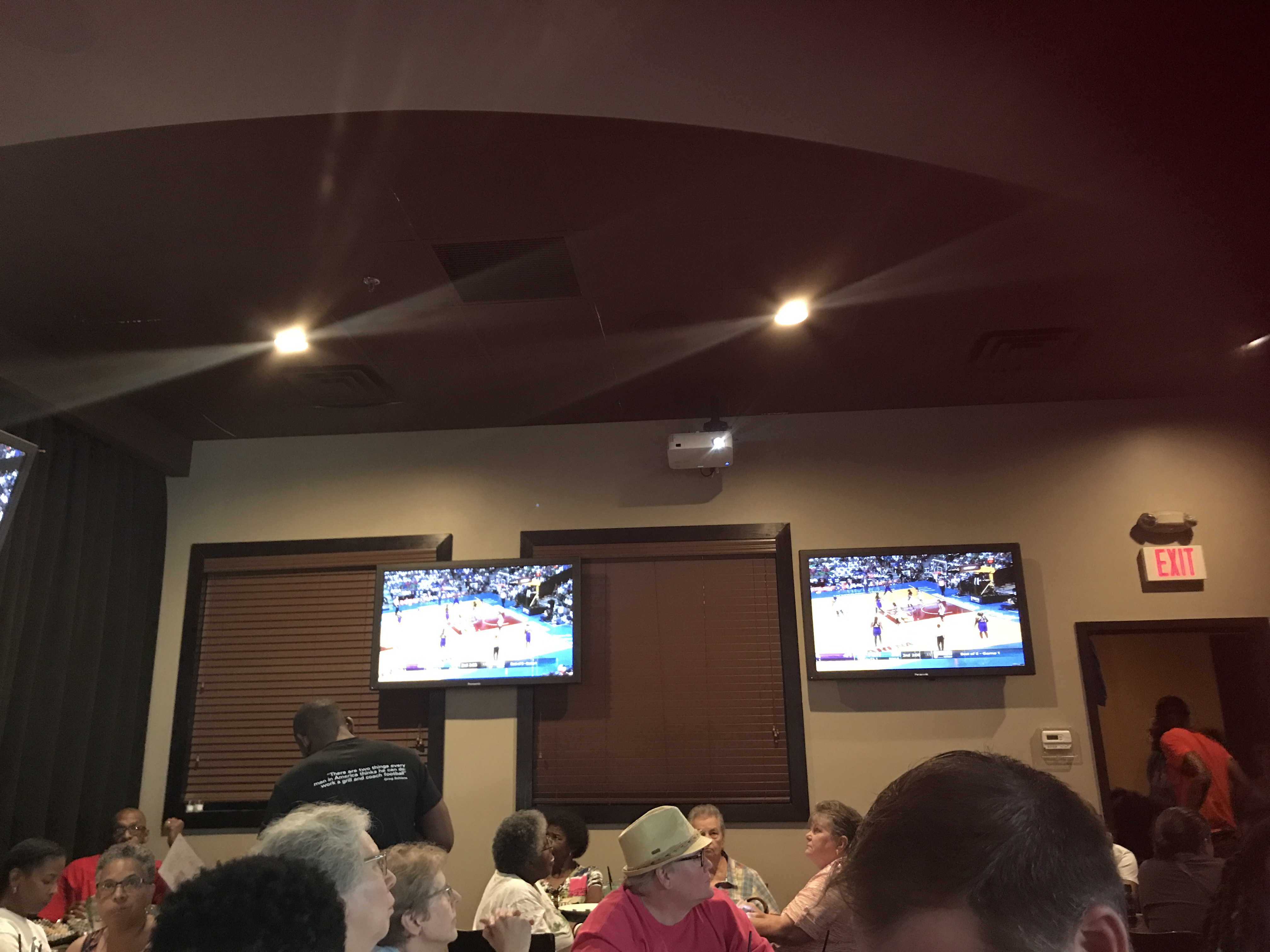 The Sparks clinched the W game 1!
Within one blink the Sparks beat the Lynx 85-84 with pg Chelsea Gray game-winning jumper.
On Tuesday night at Williams Arena the Sparks fell 70-68 to the Lynx.  The series is now tied 1-1.
Game 3, will be in Los Angeles on Friday September 29, 2017 at 9:00 PM est.